Sports: Integrity and fraud - 05/10/2021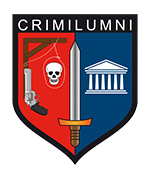 Sports: Integrity and fraud
Het Institute of Fraud Auditors (IFA) organiseert op 5 oktober 2021 het seminarie "Sports: integrity and Fraud" te Mechelen.
Tickets kosten normaal gezien 50,00 EUR maar het IFA sponsort Crimilumni met 20 gratis tickets.
Reserveer vlug jouw tickets.
IFA, the Institute of Fraud Auditors (https://www.ifabelgium.be/), is an independent recognised professional organisation founded in 2001 whose objective is to make a social contribution to the quality of fraud audits in Belgium.
To this end, the IFA has set up a public register for fraud auditors, i.e. natural persons who are sufficiently qualified to act as fraud auditors.
With a public register, IFA wants to offer transparency in the quality of fraud auditors in Belgium. The register serves as a quality label and has no commercial purpose. IFA does not engage in commercial activities.
To celebrate its 20th anniversary, the Institute of Fraud Auditors organizes a conference on Integrity and Fraud in Sports. By bringing together representatives of sports associations, international sports experts, fraud investigators, law firms, prosecutors and other stakeholders, the Institute of Fraud Auditors (IFA) aims to set the scene to launch the social debate on Integrity and Fraud within Sports. The virtues of sports are widely recognized. Some recent scandals revealed however that there is also a dark side. On top of that, the pandemic has put a large financial pressure on professional and amateur sports clubs which will seduce managers of sports club to gradually and unconsciously move towards the dark side. Creating transparency and increasing awareness of the (personal) risks is the basis to move towards integrity in sports. IFA wants to play an active role in creating awareness and providing guidance on 'Integrity and Fraud Prevention in Sports'. The conference will be the official kick-off for this initiative.
The event will take place on October 5, 2021 from 13h30 until 19h00 – including a festive reception – at the Van Der Valk Hotel Mechelen (1-4 Rode-Kruisplein, 2800 Mechelen).
Agenda of the day:
13h30 - 13h45: Arrival of the guests
13h45 - 14h00 : Welcome speech by our President and Vice-President
14h00 - 14h45 : "Matchfixing in football" by Thibault De Gendt - Competitions Manager Royal Belgian Football Association and Ebe Verhaegen – Bondsprocureur Royal Belgian Football Association
14h45 - 15h30 : "Introduction to the PrOFS project" by Prof. An Vermeersch, Visiting Professor of Sports Law, Institute for International Research and Criminal Policy, Ghent University
15h45 - 16h30 : "The origin and structure/working of the International Tennis Integrity Agency (ITIA), combined with a presentation of an interesting fraud case" by Simon Cowell – Investigator ITIA and Matthew Perry – Investigator ITIA
16h30 - 17h00 : Panel debate
17h00 - 19h00 : Festive reception to celebrate 20 years of IFA Belgium